La verdad es que es toda una gozada, poder decir, que el Top Sweet ¡está totalmente agotado!
We are so happy to announce that Sweet Top is completly sold out!!

Esta prenda, ha sido uno de los bestsellers absolutos esta campaña, junto con su compañero de fotografía el
short Romance
, del que ya nos quedan muy poquitas unidades.
This top is one of the bestsellers of this season, as is the Romance Short that you can also see in the picture.
Desde los puntos de venta, nos han comentado que este conjunto, se lo están llevando muchas clientas, como alternativa al típico vestido de ceremonia. Ya que juntas, forman un outfit diferente, para este tipo de celebraciones y por separado; son prendas que combinan genial con básicos. El top, se puede llevar con unos simples vaqueros y el short combinado con camisetas básicas y zapato o sandalia plana es genial, para las noches de verano.
We were told by our sales points that a lot of their customers are buying this outfit in order to change it for the classic ceremony dress. Toghether these clothes create a different look for weddings and these kind of celebrations, but separetly they can be mixed with basics from your closet and create a more casual look.

Si hay una reina indiscutible, en esto de ''desmontar'' prendas destinadas a eventos más serios y combinarlas con básicos, para así crear un look muy casual, esa es sin duda Alexa Chung, aquí os dejo con unos ejemplos:
Nobody knows better how to create casual looks, mixing basics with rich textures clothes, than Alexa Chung, here you have some examples: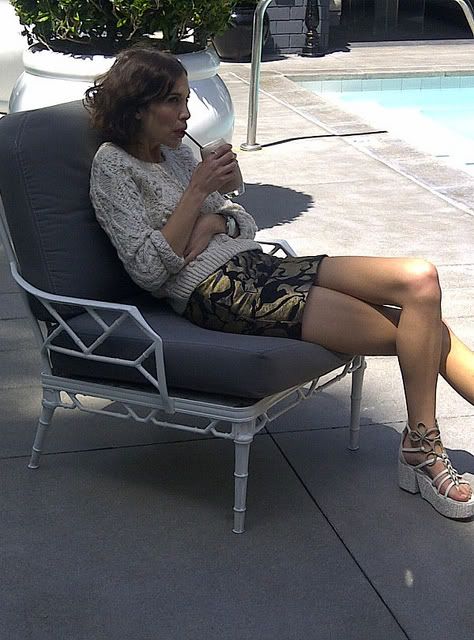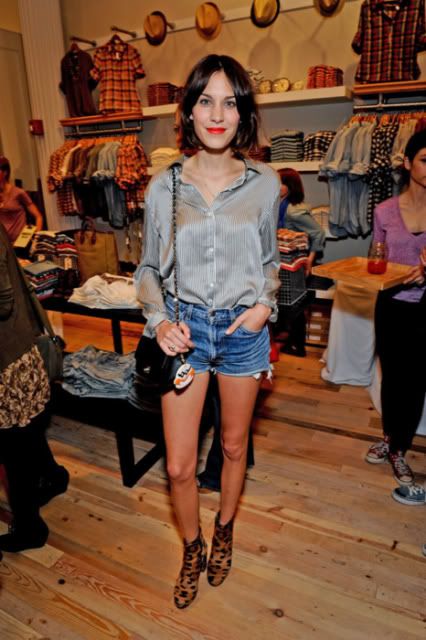 Todas las fotos de la gran Alexa via //
All pictures of the great Alexa via:
http://alexachungblog.tumblr.com/
Os recordamos, que el resto de prendas siguen a la venta en nuestros puntos de venta habituales y también, en nuestra tienda online, a la que podéis acceder desde el blog, pinchándo en la imagen de la sombrilla rosa...ya sabéis arriba de todo, en la columna de la derecha.
Remember that all our clothes are available at Mrs. Roper online shop. You can access from here by clicking on the picture with the pink umbrella at the top on the right column.