Muchas de vosotras, ya sabéis, la buena relación que existe entre las chicas de
Mad for Fashion
y Mrs. Roper; asi que cuándo Isabel nos pidió, llevar a Cibeles una de nuestras prendas, de la próxima colección Otoño/Invierno 2011-12 (aún sin estrenar, pero que nuestros representantes, ya están paseando por medio territorio nacional), no dudamos ni un momento.
Y es que nos encanta ver, cómo Isabel, le da un giro de tuerca a todos los estilísmos y cómo hace suyas todas las prendas.
If you have been following this blog from a long time ago, you may know the good friendship that Mrs. Roper has with the girls of
Mad for Fashion
blog. So when Isabel asked us to lend her a new design of our latest collection for next season Fall/Winter 2011-12 (which is not in the shops yet, but our representatives are showing around all Spain), we didn't doubt at all.
We love to see how Isabel, turns our clothes into her clothes and we love to see how she creates her own styles.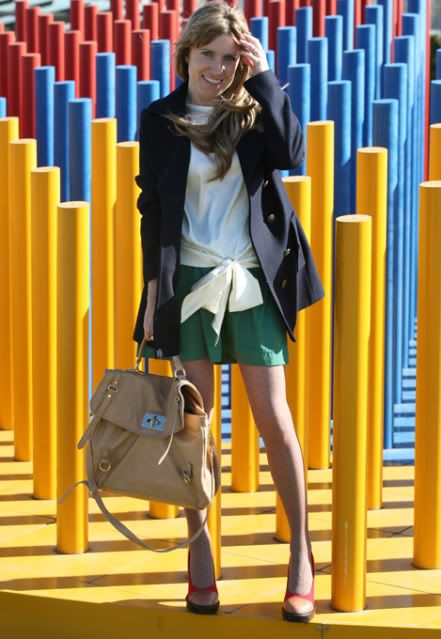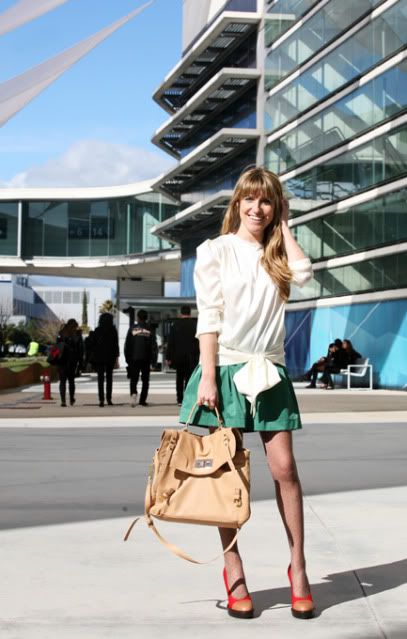 Nuestra prenda: camisa Etoile en color blanco, realizada en seda/ spandex. Detalles: pliegues en los galones de los hombros, manga ligeramente abullonada, lazada a modo de fajín en la cintura.
Our shirt: is called Etoile and is made in silk/spandex material. Details: plaids in the shoulders, light balloon sleve, and a ribbon
Gracias Isabel, por compartir tus fotos para nuestra sección
¿Y tú cómo lo llevas?
¡Nos encantas! ;)
Thanks a lot Isabel for sharing your pictures for our section
¿Y tú cómo lo llevas?
We absolutely love it! ;)