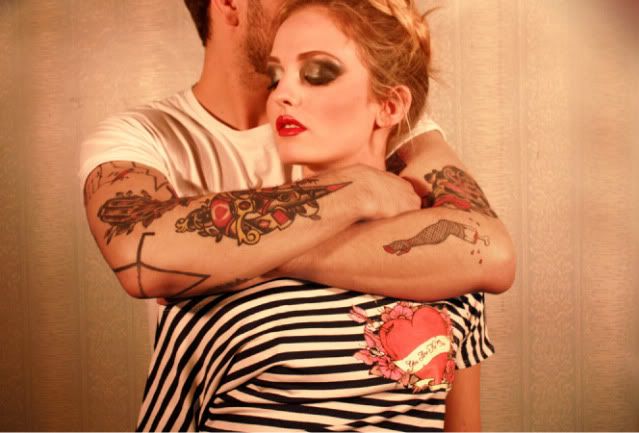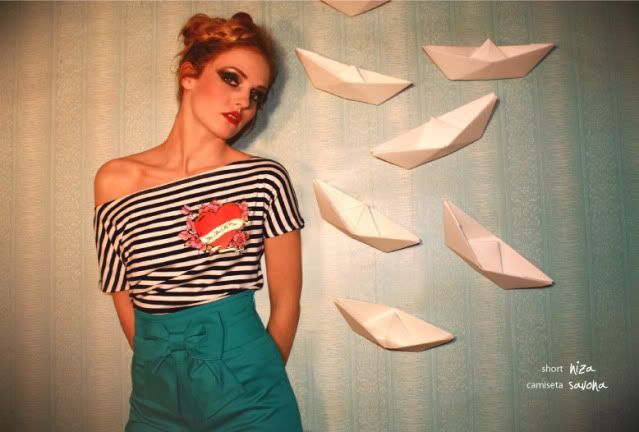 La camiseta Savona, es otra de las prendas estrellas de la colección ''Welcome on board''. Además es la protagonista, de dos de las imágenes que más nos gustan para esta campaña.
Como podéis ver en las fotos, es bastante sencillita pero a la vez muy resultona, se puede llevar casi con todo!
La serigrafía, es una ilustración que ha sido creada por Iván Marti en exclusiva para Mrs. Roper, podéis visitar su blog pinchándo
aquí
. Queríamos recrear, un corazón que estuviese inspirado en los tattoos marineros.
A través del corazón cruza una bandelora en la que se puede leer la frase ''You are the one'' y es que, el romanticismo nunca hay que perderlo y menos en primavera!
Savona t-shirt is becoming another bestseller of our collection ''Welcome on board''. Also is the ''star'' of two of our favourites pictures for this season. As you can see in the pictures it has a simple design that it works well and you can wear it with nearly anything.
The serigraphy is an exclusive illustration created by Ivan Marti for Mrs. Roper, you can visit his blog
here
. The idea was to recreate a heart inspired in the old sailors tattoos.
Across the heart you can read ''You are the one'' because you never have to lose romantisism and even more in spring!